Texas Historical Cemetery Guardianship Association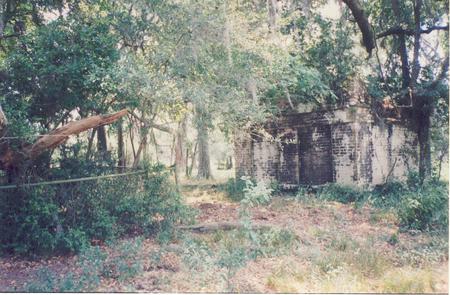 "It was overtaken by weeds, thick brush, dead trees, and trash. Many of the headstones were overturned or broken and some were just plain missing. There was no fence so the cows and wildlife roamed freely over the graves. And while we knew this cemetery was historically significant, it had long been forgotten – along with some of Brazoria County's most influential pioneers buried beneath its soil."
- THCGA Member
Thanks to the Texas Historical Cemetery Guardianship Association (THCGA), the Sandy Point Cemetery is today restored and maintenance is ongoing. The Texas Historical Commission has awarded it their "Historic Texas Cemetery" designation. This now-beautiful burial site stands as a source of great pride for the THCGA members. Cleanup is just a small part of what this organization does.
WHO WE ARE
The THCGA is a volunteer organization that seeks to locate, record, preserve and protect Brazoria County's historic cemeteries.
WHAT WE DO
Survey and register undocumented cemeteries with Brazoria County officials and update the county cemeteries map
Maintain an online database of Brazoria County cemeteries, including name, location, history, inventory of burials, and tombstone photographs
Promote maintenance and repair of historic and neglected cemeteries
Identify at-risk cemeteries and implement remedies as needed
Contribute current obituaries and cemetery research to the collection in the Brazoria County Historical Museum
Seek Texas Historic Cemetery designations from the Texas Historical Commission for qualified cemeteries
Encourage appreciation of the historical and cultural significance of our cemeteries

JOIN US FOR OUR MONTHLY MEETING
The association meets monthly on the third Saturday of the month (unless there's a scheduling conflict) at 10 a.m. in the Brazoria County Historical Museum, 100 E. Cedar, Angleton, Texas. There are no membership dues. Visitors are always welcome.